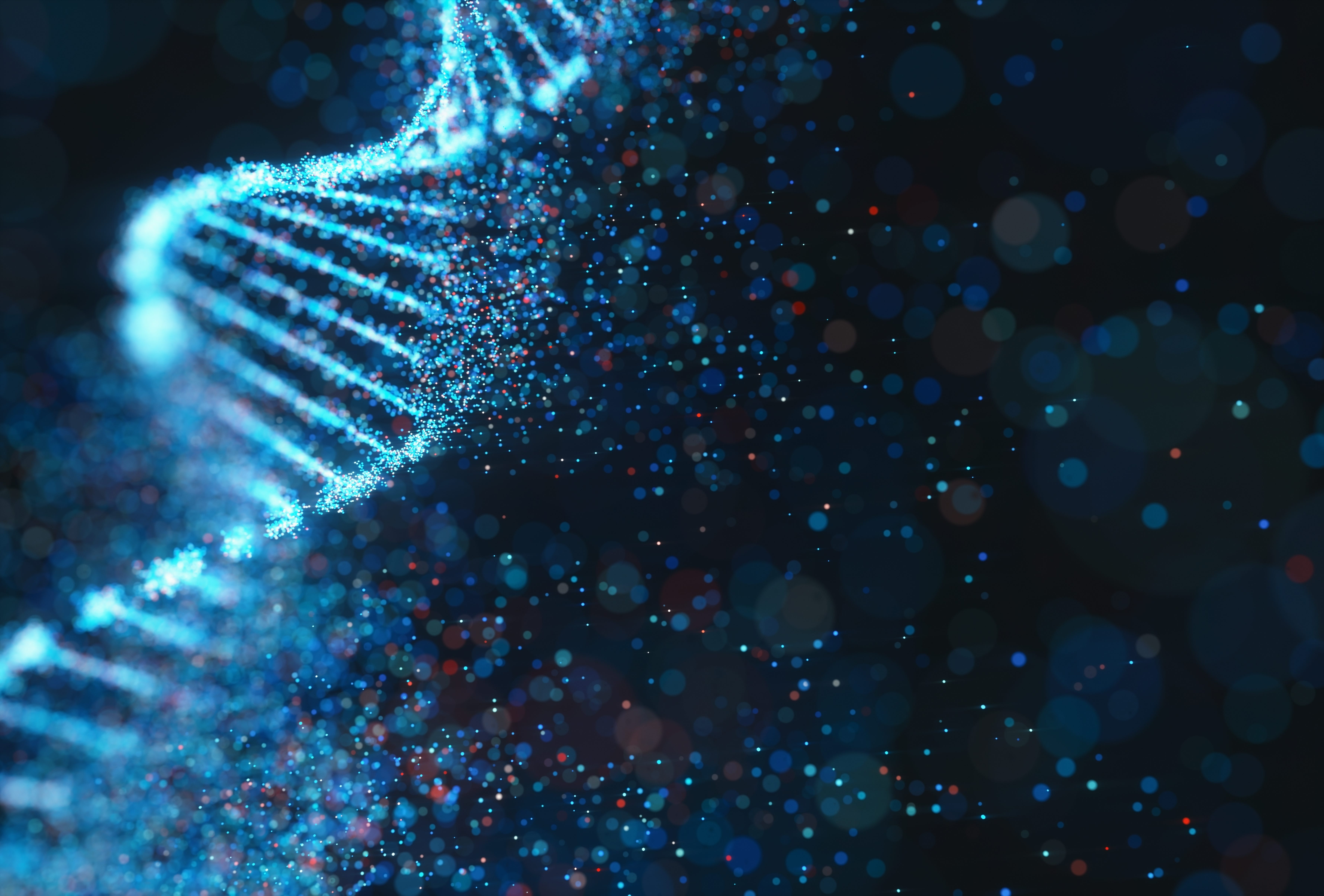 Technology
Ethris has developed a highly innovative, proprietary and complete suite of technology platforms to enable the use of mRNAs as a therapeutic agent: The Stabilized Non-Immunogenic mRNA (SNIM® RNA) platform as well as the complementary technologies for mRNA formulation, stabilization, manufacturing and multi-route delivery.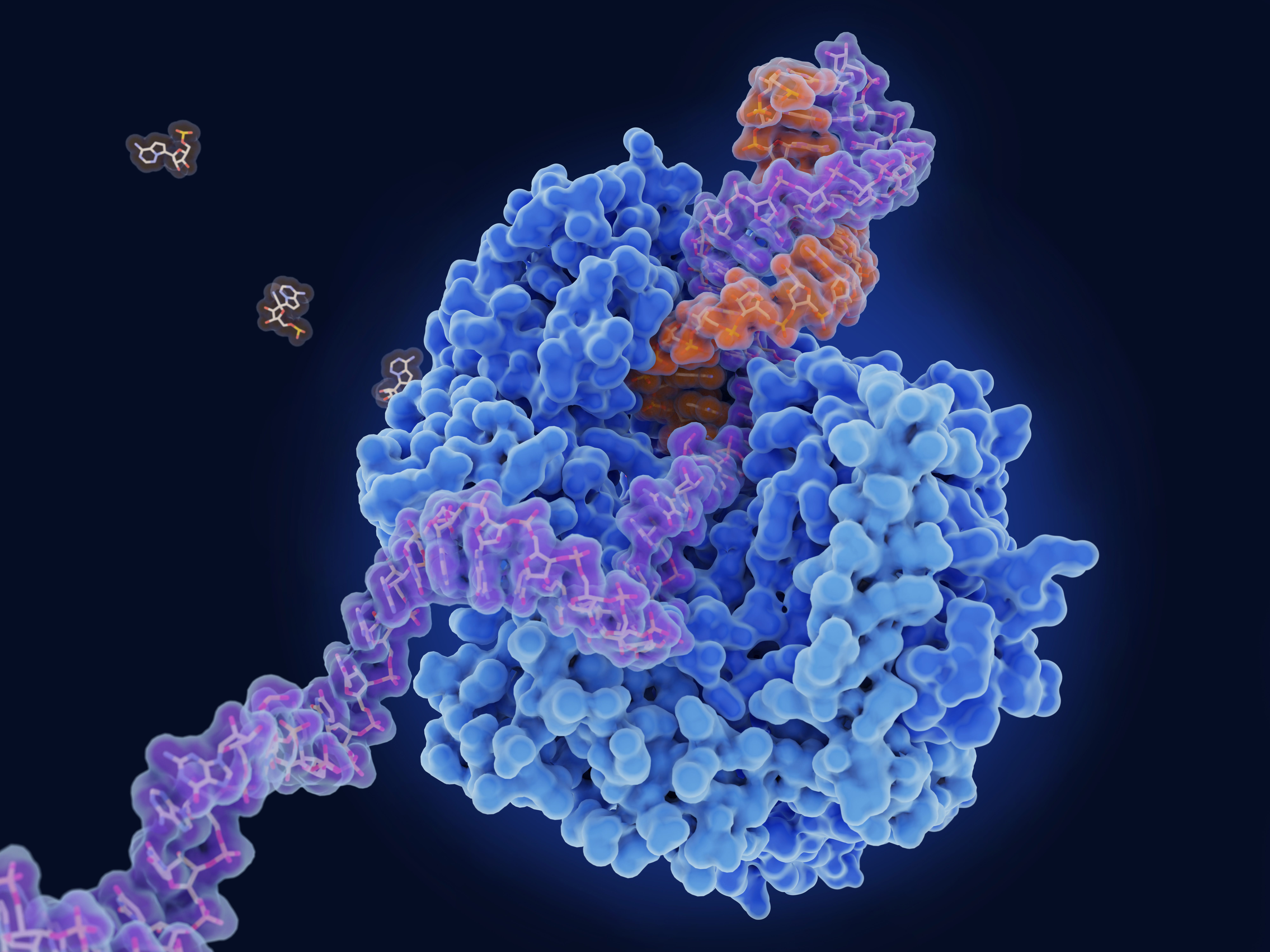 SNIM® RNA platform
mRNA-based therapies are exciting alternatives to gene therapies and protein-based drugs with the potential to treat a wide array of diseases. Messenger RNA (mRNA) is a single strand of nucleotides, which copies genetic information from DNA and carries them to the cells' protein-making machinery. Unique arrangements of mRNA nucleotide sequences can encode a variety of different proteins, which the body needs to function.
Historically, mRNA has not been usable as a therapeutic agent because when delivered into the body it is highly unstable and activates the immune system. In addition, to be functional, mRNA must enter the target cells of interest by crossing the cell membrane, which requires a carrier system to transport it into the cells. Following entry into the cell, the mRNA then needs to be released from this delivery system.
Ethris has developed a complete suite of technology platforms to enable the use of mRNAs as a therapeutic agent: The Stabilized Non-Immunogenic mRNA (SNIM® RNA) platform as well as the complementary proprietary technologies for SNIM® RNA delivery. Our SNIM® RNA technology is a novel nucleic acid therapy platform based on stabilized non-immunogenic mRNA, which overcomes the innate instability and immunity of mRNA, due to chemical modifications in their structural elements. SNIM® RNAs can be administered repeatedly, leading to sustained production of therapeutically active proteins within the human body. Our technology can replace or augment missing or non-functional proteins that cause a disease, introduce new proteins to modulate the course of the disease or its symptoms and be used to develop vaccines.
LNP platform
Unleashing the full potential of an mRNA therapy is dependent on a delivery system that protects the cargo mRNA during transport to the target cells, facilitates entry through the cell's membrane and efficiently releases it into the cell. Ethris has developed and optimized a delivery platform based on its proprietary lipidoid nanoparticle (LNP) platform technology with unique properties that allows efficient transport of mRNAs via inhalation to the respiratory tract as well as via intramuscular injection for vaccination.


Storage stability & Lyophilization:
Storage and supply chain distribution of mRNA-based therapeutics is a known challenge. Ethris' proprietary lipidoid formulation has a unique composition and stabilization mix that allows excellent mRNA stability at temperatures ranging from -20°C to room temperature. Ethris has additionally developed lyophilization and rapid rehydration processes providing product stability for long term storage and distribution at room temperature.

Application:
The effective delivery of nanoparticle-based drugs to the upper and lower respiratory tract displays an additional hurdle in their development profile, especially the generation of aerosols for inhalation while fully maintaining the integrity and quality of the lipidoid nanoparticle suspension. Ethris' proprietary lipidoid formulation in combination with an optimized nebulization technology circumvents these hurdles and ensures delivery of potent, high quality and maximum integrity LNP aerosols into the respiratory tract with short application times.
Manufacturing
The success of mRNA therapeutics is highly dependent on stable supply chains and manufacturing capabilities. Ethris has established a supply chain for its raw materials as well as excipients and developed fully-owned, stable and scalable, HPLC-free upstream and downstream manufacturing processes that enable the production of high-quality product candidates for clinical supply. Ethris also works closely with a network of qualified contract development and manufacturing organizations (CDMOs) to ensure the highest quality control for its product candidates.